If you follow me on social media you will have seen that we headed over to Liverpool for a couple of days last week.
While there we spent an afternoon at
Mattel Play
. If you haven't heard of Mattel Play before it is an interactive childrens play centre like no other. The play centre is over 13,000 square feet and has 3 zones to explore; Thomas the Tank Engine, Bob the Builder and Fireman Sam. Everything is sized perfectly for children (so if you are over 6ft like Phil, you may need to duck your head in places!).
First up I have to say the location is great, Mattel Play is on the Albert Dock, there is loads of parking nearby. You can't miss the playcentre, the windows are adorned with everyone's favourite characters. Inside as you go in there is an admissions desk and shop area and also a cafe area.
The staff on the admissions desk are friendly and welcoming and gave us all the information we needed as well as our wristbands and stickers for the boys and pointed us in the right direction.
The first area you arrive at is Thomas. Straight away the boys climbed into Thomas, and then ran around having a good look at everything. There is lots to do including mini ride on versions of the train, a Knapford station ticket office to role play in, a ball pit with Harold helicopter, veg planting in the farm, a turntable and more besides. My boys loved the coal pit area with its soft blocks and the upturned troublesome truck.
We then headed through to the Bob the Builder area. The first thing you see is Scoop the digger and the boys enjoyed sitting in the bucket and pretending to drive (it makes realistic noises and the lights work). There are builders hats for all to wear, a big talking Bob, walls to build, sand to scoop and anot area of megabloks to build with. I really liked the drawing area where children were able to sit at a desk and trace images through a light box, such a good idea. While in this area Bob himself came around to meet the children which they all absolutely loved too.
The final area to explore is Pontypandy home to Fireman Sam, Alex has been obsessed with everything fireman related for a long time now and he absolutely adores Fireman Sam so I knew he would love this part of the playcentre. He was so excited to Don a helmet, see Jupiter and to drive the engine and make the sirens and lights go. He also loved driving Titan out to sea and both boys enjoyed playing at fire fighting. In this area there is also a pole to slide down and a well stocked version of Dilys' shop and every single child there absolutely loved role playing in there my two included. I think this is the part that we spent longest in.
The boys had a great time at Mattel Play. They are at the perfect ages to enjoy what it has to offer and there are lots of learning opportunities to be had while playing. As a mum I appreciated how friendly the staff were, how interactive everything was and that it was really accessible for everyone, you can tell that the whole playcentre has been really well thought out. I also noticed that there is an Autism evening coming up where capacity is limited for a calmer experience, which I think is a brilliant idea, there is also a parent and toddler offer for £10 during the week.
We have already said that we want to go back to Liverpool so I am sure we will visit again.
If you would like more information on Mattel Play including upcoming events, pricing and ticket booking, head over to the
website
.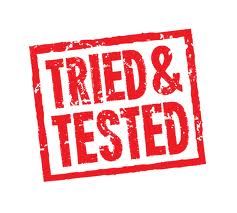 **We received complimentary tickets for the purpose of this post, all opinions are my own**