Most parents will be familiar with the hugely popular Mister Maker show on cbeebies, it is a great show full of fun arts and crafts for viewers (or mini makers) to try out at home.
The
Mister Maker Club
is a brand new collaboration between Mister Maker and the fabulous team behind Toucan Box, together they have come up with some fab craft projects inspired by the programme that can be delivered to your door every fortnight. Last week we were lucky enough to be one of the first to try this brand new subscription box.
I had high hopes for the box, we have had Toucan Boxes before and i been really impressed with them and the idea of their amazing quality projects combined with Mister Maker really appealed to me and I knew the boys would like it too.
The box is sized so that it can fit through your letterbox (yay) and can be personalised with your child's name, I love it when you can do this as children just love to receive post. The box is immediately recognisable as a Mister Maker Club box due to its bright design.
Inside the box is everything you need to complete your craft project along with some easy to follow instructions, Seb is five and was able to follow them by himself. There is also an activity book to go along with the craft, plus a collectable sticker and chart.
We received a Night Sky craft box, inspired by Van Gogh. We cut out the foam to make buildimgs, painted on windows and then added glitter and stars to the sky. The craft took us about 30 minutes in total to complete and our night sky turned out really well I think, I love the frame!
We absolutely loved our Mister Maker Club Box, the craft went down really well and having everything included made it so quick and easy. I also love that the boxes are gender neutral.
This box would be great for fans of the show and would also make an ideal gift idea. I would say it would be perfect for chikdren aged 3+
The
Mister Maker Club
costs £5.95 per fortnightly box plus 98p postage. Take a look at the website for more information and to sign up.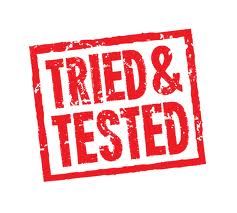 **This box was sent to us for the purpose of this post, all opinions are my own**