As a mum of three, I am often heard commenting that I could do with an extra pair of hands (along with eyes in the back of my head) so that I can please everyone. Barney is four months now and of course he loves to be held and to be able to see what is going on which can make certain tasks a bit awkward!
LapBaby
is a unique new product designed to secure a baby in your lap while leaving you hands free. It was designed by a mum on maternity leave who has since spent her time researching, making prototypes and and safety testing the product.
I was given the chance to try a LapBaby and I thought it sounded like the perfect product for us to road test(and I was excited that I might get to eat with both hands!).
The LapBaby is made of lightweight fabrics and comes with a handy travel bag which will fit under a pushchair or in a changing bag. It is fully adjustable and the adult part will fit a waist of upto 44 inches. To use you simply pop it around your waist and secure with a buckle, sit down and sit baby on your lap and fasten the front part around them, it is so quick and easy and it really does feel secure when you wear it.
I have been using this for several weeks now and I have to say it has come in very handy for so many everyday situations. Of course when we are eating(so much easier to eat with two hands!), when I am doing home ed work with the boys, when I am blogging and when I am reading bedtime stories to all three boys, all of these are things i do each day and have been made just that bit easier. It means Barney can see and be involved with family life which he just loves plus the LapBaby has a strap where I can secure a toy or teether to entertain him if he does get a little fed up.
It is really easy to use and also to adjust, as you can see my willing model Phil has also been using it and we find it quick and simple to adjust the waist size each time we swap. The belt is comfortable for both the wearer and mosy importantly baby, Barney certainly looks pretty happy!
As we get to the weaning stage I can imagine that we will use the LapBaby when out if we don't have access to a highchair, the belt has a fold away lap cover which will be ideal for this stage! I also think it would be great for long train journeys or flights. Phil thinks it would be perfect when playing X-Box!
Another great use for this product is for grandparents who may have issues meaning they find it hard to hold a wriggly baby. My own mum has issues with one of her wrists and on a bad day it is uncomfortable for her to hold Barney for too long so the LapBaby would be great for those days.
Overall I am really impressed with the LapBaby, it does exactly what it sets out to do and is really handy to have once tour baby can support their own head (around 3 months). With an RRP of £24.99 it is available to buy now on the
LapBaby website
. For more information check out the short video below.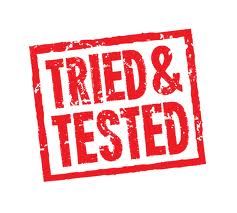 **I was sent a LapBaby for the purpose of this review, all opinions are my own**