There is something very poignant about a single rose and sometimes I think a lone rose can be more effective than a huge bouquet. Personalized Flowers have taken the effect to the next level by offering
personalised roses
, yes that's right you can have a personal message printed onto the rose itself. I have never seen anything like this before so when I was given the chance to receive one I was really looking forward to it.
I picked out a message and my parcel arrived a couple of days later. The Rose arrived well packaged in a sturdy box, wrapped in cellophane and with a tube of water to keep it moist in transit. This was really important for me as this is a gift item and you need the flower to be fresh on arrival.
I was so charmed by the rose with it's special message, I received a yellow flower but there are various other colours available. The message is clear to read but small and subtle enough not to spoil the flower itself. Of course the rose is very delicate and the instructions in the box do warn you not to touch the print as it will smudge. There is also information about how to make the rose last a bit longer.
I trimmed mine and placed it in a glass bottle and it has been there for several days and is still going strong. If you want a longer lasting rose Personalized Flowers also offer a silk version of the roses which would be a lovely keepsake.
The personalised rose is a lovely gift. A great gift for anniversaries, valentines day or even just because you want to say hello or let someone know you are thinking of them. I think these would be amazing for marriage proposals too! With prices for a real rose with personalisation starting at £8.99 they are also really affordable too.
For more information or to place an order pop over to
Personalized Flowers.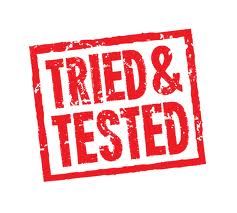 **I received this item for the purpose of this post, all opinions expressed are my own**