Yesterday we were lucky enough to visit Alpamare Waterpark in Scarborough. When we arrived I wasn't sure who was more excited, Phil or the boys!
Alpamare Waterpark
is a brand new waterpark situated in Scarborough's North Bay. All the way from the Alps, Alpamare opened this summer and promises to be unlike anything the UK has ever seen before.
Visiting on a Monday in term time meant that the waterpark was pretty quiet, there is a large car park at the front of the building and from it you get a glimpse of the amazing slides the park has to offer.
Inside the girl at the reception desk was friendly and efficient, as we hadn't visited before she gave us all the information we needed aswell as giving us our wristbands. Alpamare is cashless so these clever wristbands are used to track anything you spend on food and drink while in the park and you pay as you leave. They also work as your locker keys and times when you enter and leave the park.
The changing rooms, toilets and showers were spotlessly clean with lots of cubicles. We had a family changing room which was more than big enough for the 5 of us. There is also plenty of locker space and our bags easily fitted into 1 locker although we could have had 2 as we had 2 wristbands.
Once changed we headed to the water and the boys were so excited, as soon we spotted the splash play area they went straight in. The play area is ideal for children of all ages, both boys loved the small slides. There is also a big water drop in this area which Alex wasn't so keen on! There are lots of loungers around this area too, so you can sit and supervise the fun.
The main pool is lovely and warm and is equipped with a wave machine which bursts into action every 30 minutes sending upto metre high waves crashing through the pool. Again the boys absolutely loved this, if you aren't keen on the waves or have smaller children or babies a siren goes off before they begin so you can either get out of move to sit at the edge of the pool which is what I did with Barney.
Near the main pool is the slide tower which is where you go to enter Alpamare's 4 state of the art slides! The slides are(rightly) height and age restricted, Sebastian was able to go on Cresta Run which is for ages 6+ plus minimum height of 1.1m which he ended up going on several times. The other slides were for older/taller children and adults, Phil took the hit (not that he minded) and tried the others out, he especially loved Black Run which is pitch black as the name suggests. These slides are a huge attraction and I have never seen any like them in this country. I can imagine teenagers in particular absolutely loving them.
Then there are the two heated outdoor pools. A garden pool and my favourite the infinity pool. At 35° with stunning sea views I could have happily spent the whole afternoon sat in there with Barney enjoying the Autumn sunshine. Can you believe the gorgeous blue skies we had, hard to believe it is October! We had it totally to ourselves so it felt like our own private pool. What a great first swimming pool experience for Barney who at 6 months absolutely loved his first time in water. Outside there are loads of loungers to relax on, enjoy a drink from the cafe and enjoy the views.
We didn't try the restaurant while there but I had a quick peek and there are a variety of meals and drinks on offer to suit most palates. As I mentioned above Alpamare is chasless, you simply use your wristbands to pay and settle the bill upon leaving the waterpark. So handy as nobody wants to be running back to the lockers for money.
We spent around 3 hours at Alpamare, the big two and Phil would have happily stayed longer but Barney was exhausted and he fell asleep before we had even left the changing rooms! We had a great time and the boys are already asking to go back again which speaks for itself and I would love to go again once the new spa is open.
For more information on Alpamare Waterpark head to the
Alpamare website
.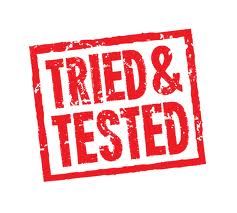 **We were given complimentary admission for the purpose of this review, all opinions are my own**